Under the header 'less is more' architects Denc! Studio, Duco and Lapeirre Woningbouw pulled out all the stops in order to create a solidly designed residential concept in Nevele in which modern architecture goes hand-in-hand with energy-efficiency, with people at the core of the design.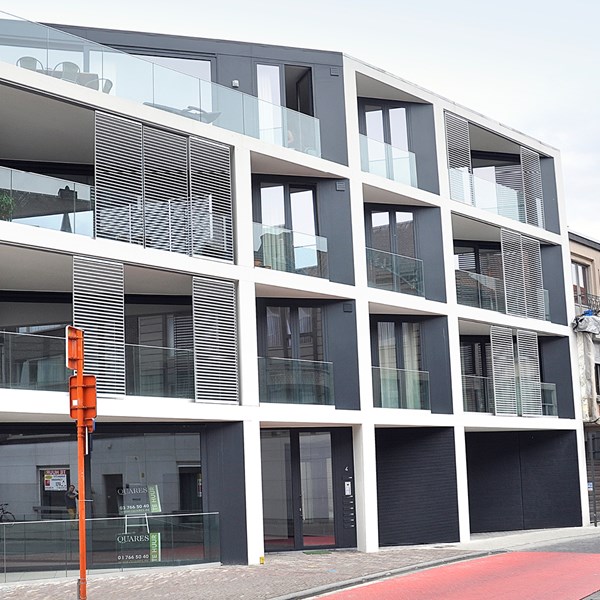 Partly thanks to Duco, this new construction project in the centre of Sint-Niklaas (BE) has become a top-drawer architectural masterpiece and offers all residents the best possible comfort, as well as a healthy and energy-efficient indoor climate
Architectural firm ADP managed to achieve the ideal indoor climate, working together with various parties including Duco Ventilation & Sun Control, which was chosen as supplier of the architectural solar shading systems.
Duco, a historic player in the metal joinery sector at the Batimat show, will be exhibiting once again. Batimat, the largest trade show in the world dedicated to the construction and architecture sector, is approaching and it is time once again for new products. During this French trade show, Duco Ventilation & Sun Control (Hall 5A, stand F068) will be introducing its three latest innovations in the fields of ventilation and architectural solar shading to the public from 4 to 8 November at the Paris Nord Villepinte exhibition complex.
Duco, a historic player at the Batimat show in the metal joinery sector, will also have a presence for the second time in the Interclima section dedicated to climate engineering. The Interclima show is an excellent opportunity for visitors to get connected at the Duco stand to benefit from a healthy, comfortable and energy-efficient indoor climate.
This green theme dovetails perfectly with Duco's vision. This manufacturer has endowed the complex with an aesthetic and expressive character by using the DucoDoor Grille and DucoWall Classic W 50Z as façade cladding.