This green theme dovetails perfectly with Duco's vision. This manufacturer has endowed the complex with an aesthetic and expressive character by using the DucoDoor Grille and DucoWall Classic W 50Z as façade cladding.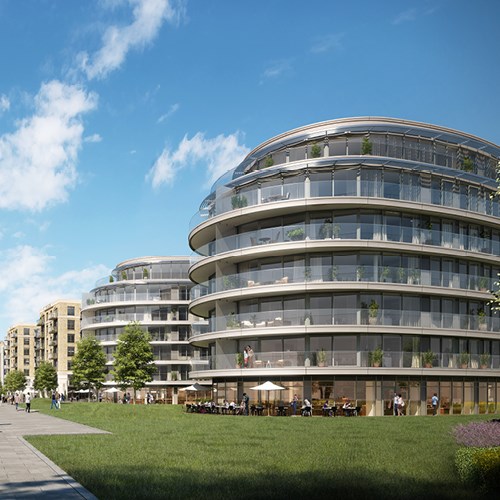 An exceptional place to live, work and visit, that's how Fulham Reach can be described. In 2019, Fulham Reach was declared Best Large Development Winner. This award-winning development is a mixed-use riverside destination, where the architectural solar shading provides a sleekly finished look.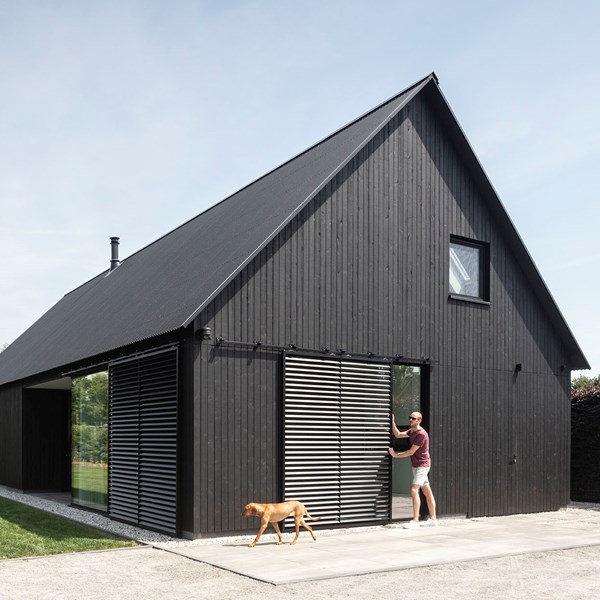 The aluminium sliding panels are reminiscent of the sliding doors on traditional barns.
Anyone cruising down the E17 will undoubtedly be struck at once by the gigantic Van Marcke distribution centre and office block. The building acts as a veritable showcase for sustainable technologies: geothermal heating, fuel cells, green electricity and architectural solar shading.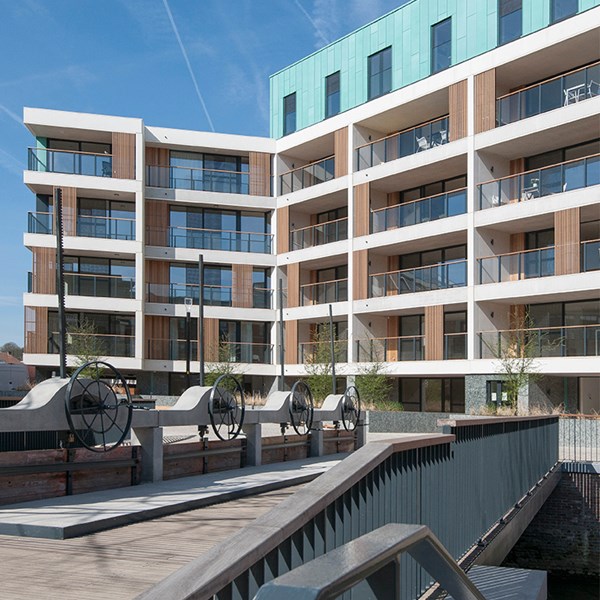 Duco was approached regarding the external solar shading in the 80 apartments. Following discussions between the contractor, architectural firm and project developer, a decision was made in favour of architectural solar shading with sliding panels. The reason for this? DucoSlide Wood sliding panels with vertical louvre blades are not only functional but also provide a sleek and aesthetic façade.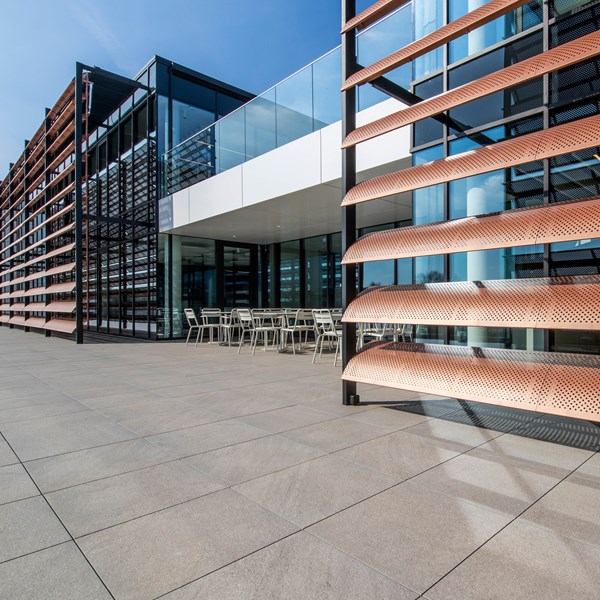 DCM's new headquarters in the region of Antwerp bears witness to an exceptional piece of architecture. The unique rear façade is fully glazed to allow maximum daylight in during the winter. But what about overheating during the hot summer months? The solution for this project was the use of smart, sunlight-controlled architectural solar shading. The architect deliberately chose horizontally positioned DucoSun Wing louvre blades.