Intelligent control valve
These days, we see many high-rise residential and no-residential buildings with a central roof fan in our streetscapes. For refurbishment, however, these buildings do not lend themselves so well to having a separate extract unit for each zone or dwelling.
The Intelli Air Valve (iAV) is DUCO's answer for the pressing demand to enable intelligent demand control to be used in such situations as well.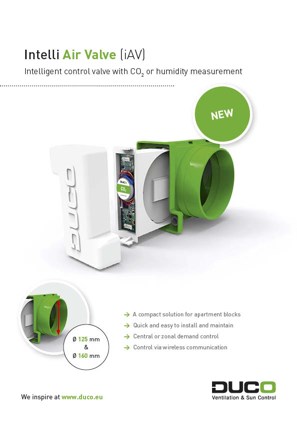 Discover DUCO's smart solutions for common exhaust.