Coronavirus measures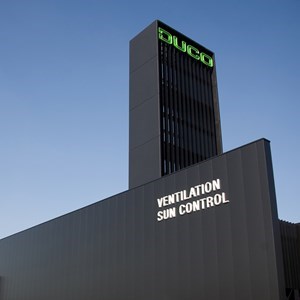 17/03/2020
The whole world is in the grip of the coronavirus (COVID-19). To say that we all need to comply with social distancing measures would be an understatement.
According to the government´s own directives, extra precautionary measures are required in order to stop the spread of the virus. With a critical eye we are doing everything we can in order to create a safe working environment. We are doing so out of a concern for our employees, our customers and our partners.
As of Monday, March 16th, Duco is therefore working according to a far more stringent protocol. For example, we are limiting the number of colleagues who can be present in a single room or area at any given moment. Those who can telework do. We are expressly discouraging customer and supplier visits and instead encouraging the use of video conferences. In addition, as a preventive measure we are paying maximum attention to good hygiene on the work floor. Finally, in the coming days/weeks, our representatives will not be going out and making visits, but will only be reachable by e-mail/telephone.
The management is monitoring the situation closely and will further tighten the measures where necessary. With regard to delivery times, we advise you to contact your familiar Duco distributor. This unusual situation requires the necessary efforts not only from our employees, but also from our partners. However, we are confident that, together, we can overcome this crisis.
We remain reachable via e-mail and telephone (+32 58 33 00 33) and hope to be able to greet many of you - virtually - in the coming days.
In the meantime, be careful out there!