Did you know that …
a healthy indoor climate improves learning performance by up to 23 %?
Ventilating for the future
Good ventilation means good performance
Ventilate for today and tomorrow too. Consider the future, the future generation(s): your children, grandchildren, nephews and nieces. Not only is it important to create a good living environment at home but also at school. Did you know that a healthy indoor climate improves learning performance by up to 23 %? (TNO, 2015)
In 80 % of the classrooms in our country the CO2 concentration is far too high. (TNO, s.d.) Headaches, reduced productivity, absenteeism due to illness… are the consequences of poor ventilation. A learning environment must be healthy in which everyone can perform to the best of his or her ability every moment of the day. 'Duco at School' takes care of this thanks to a smart mix of ventilation and solar shading systems.
Five basic pillars for an optimum learning environment
'One solution, five pillars', that is how Duco sums up the strength of the project. Thanks to a well-thought out use of basic ventilation, transfer ventilation, air extraction, ventilative (night) cooling and external solar shading, and through the architect, the fitter and others working together a sustainable, custom-made climate solution has already been provided for several schools. This means that in the school buildings stale odours, steamy windows and unfocused children are as rare as snow in August. This is the future!
Total solution
In order to be able to deliver customised solutions to school boards, Duco has its own research department for this purpose, a specialist team that works both in the office and out in the field to provide expert, comprehensive advice and solid support. This makes it possible to work together to find a total solution that will meet the client's and the users' wishes perfectly.
But to achieve the desired result in school buildings, different factors also need to be taken into account. For example is there any traffic noise? In that case you wouldn't offer standard self-regulating window ventilators, but sound absorbing window ventilators. In a classroom filled on average with 25 children, the ventilation flow rate is also much greater than in a house for two people, so 10 Pa window ventilators are recommended. In the field of transfer ventilation this translates into the installation of large wall louvres or continuous louvre walls.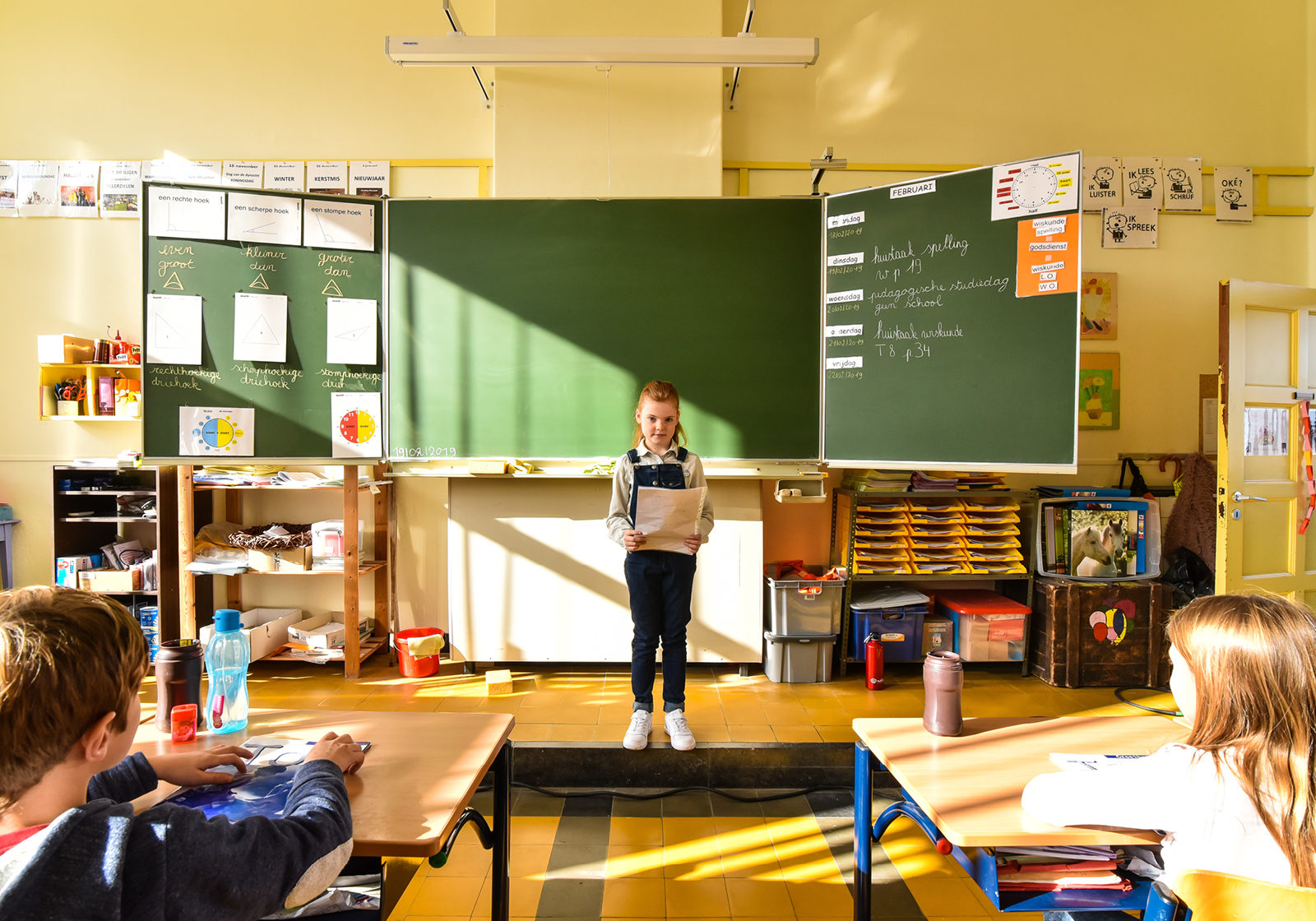 A pleasant climate in schools is one thing, but efficient energy consumption is at least of equal importance. Duco can also provide this, for example with the DucoBox, an energy-saving central extract unit and by using ventilative (night) cooling. A wide range of solar shading systems is the final piece in Duco's pillar concept!
Bibliography
TNO. (2015). Frisse Scholen. Seminar Frisse Scholen.
TNO. (s.d.). Frisse scholen. Retrieved from TNO.
Do you want to be part of the World of Oxygen?
Contact us