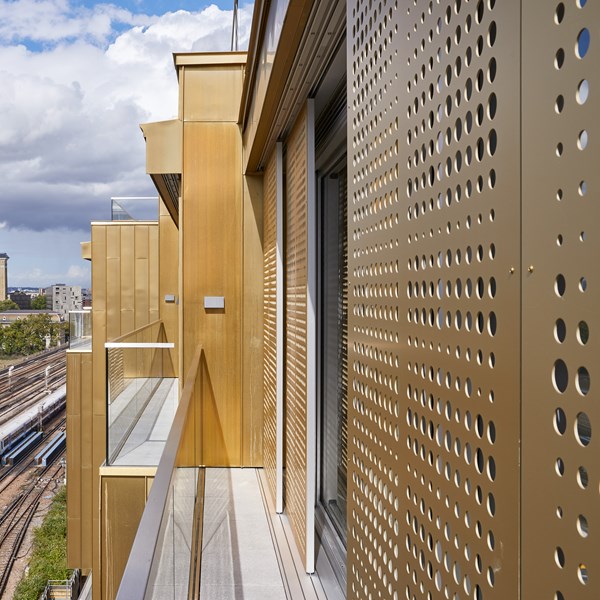 The eight storey building Faraday House in London is clad in hand-finished copper alloy, reflecting warm light into the spaces around it. But uncontrolled and excessive sunlight can seriously disrupt the experience of comfort. For this reason, the architect opted for structural solar shading. The DucoSlide panels ensure a drop in the average indoor temperature of up to 12% to combat overheating.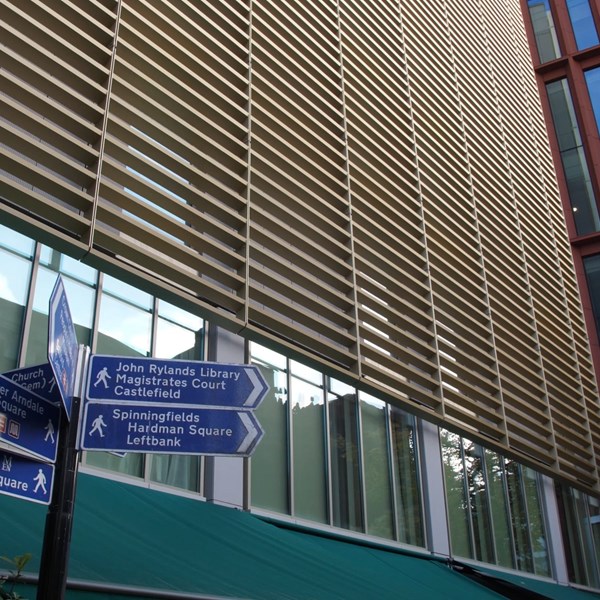 Just off Deansgate, in the beating heart of the city, lies the hotel YOTEL Manchester. Expect innovative design, eco-friendly credentials and time-saving technology, in the rooms and beyond. To boost innovation and creativity and at the same time stimulate the experience of comfort indoors, it was decided to install DucoSun Linear 200 louvres on the façade.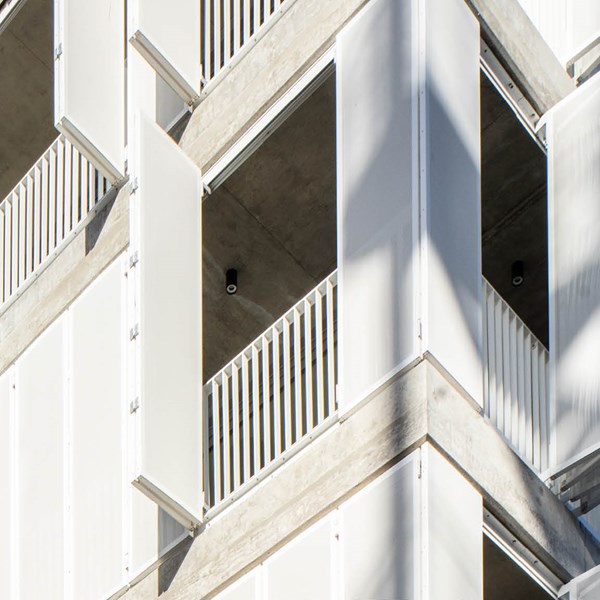 London Square Bermondsey is a residential-led mixed use development in South-East London and comprises over 400 1, 2 and 3 bedroom homes, both private and affordable, flexible workspaces for small businesses and art studios. To clad the façade of the building, it was decided to use DucoSlide BiFold architectural external solar shading.
FIT Show 2023 returns to the NEC in Birmingham 23-25 May 2023, bringing together installers, fabricators, specifiers and innovators from across the industry. DUCO is showcasing its latest developments in the field of natural ventilation in Hall 11, stand F44.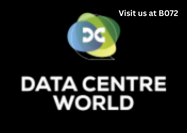 From the 10th to the 11th of May 2023 the Data Centre World 2023 event will take place in Frankfurt. Also DUCO will take part as an exhibitor at booth B072 to give insights on its high-end ventilation solutions, specifically for adequate and intensive ventilation of data centres to avoid overheating.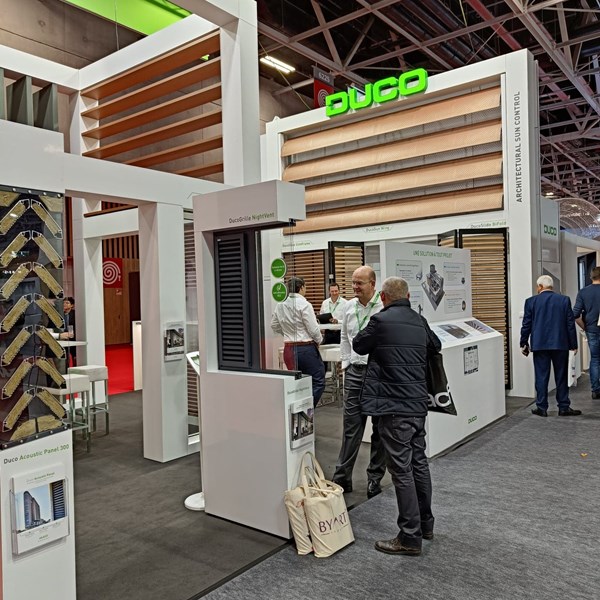 DUCO is not only active regionally, but is increasingly expanding its business internationally. Its participation in the world's leading trade fair BAU is proof. During the trade fair for architecture, materials and systems (17 to 22 April 2023 in Munich), DUCO will present its latest developments in the field of natural ventilation and architectural shading in Hall C2, Stand 339.