The Lexicon is the new shopping centre that completely revitalises Bracknell town centre. It is just down the road from Windsor Castle so it was perhaps not totally surprising that Her Majesty the Queen found time to tour the new shopping centre. Amongst other exciting things, Her Majesty could view for herself DUCO louvre walls and doors.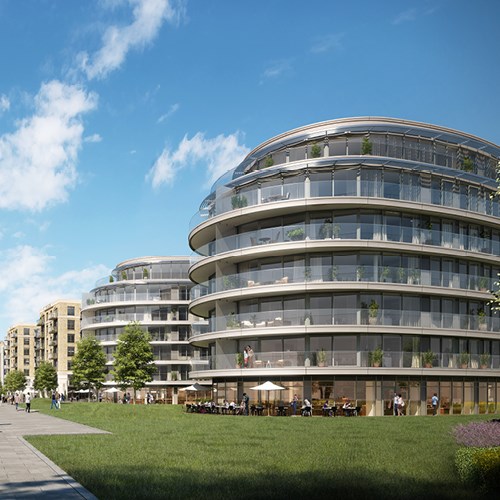 An exceptional place to live, work and visit, that's how Fulham Reach can be described. In 2019, Fulham Reach was declared Best Large Development Winner. This award-winning development is a mixed-use riverside destination, where the architectural solar shading provides a sleekly finished look.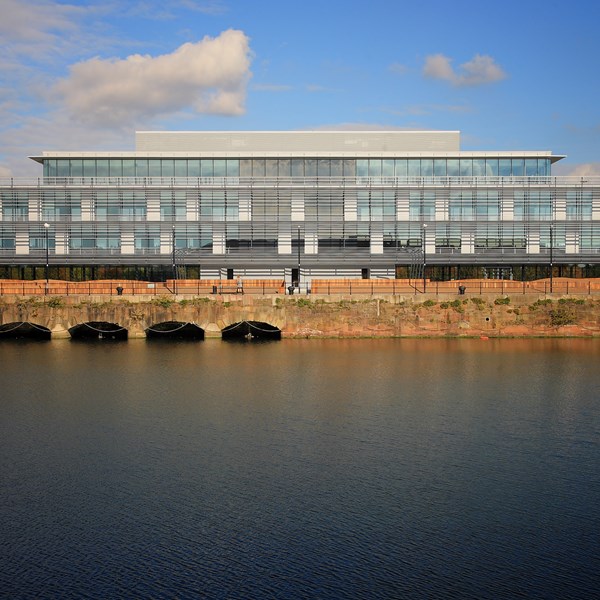 The new Tower Warf building in Liverpool is the start of the new enterprise zone of the Wirral water regeneration project. An excellent BREEAM assessment was the starting point. DucoSun Cubic solar shading not only plays a role against overheating, but also contributes to a sleek design.
Increasing urbanization also brings more noise pollution. Busy city centers, high-rise buildings next to train stations or buildings in busy entertainment districts. The examples are legion. Good ventilation and acoustics are not always a matter of course there. Fortunately, there are ways to combine both - ventilation and acoustics - in the form of high-quality acoustic ventilation solutions. DUCO lists them below.
By 2026, all commercial vehicles must be greenhouse-gas-free and traditional IC engines will be banned. With its slogan The Future is Green in mind, DUCO is anticipating by greening its fleet now rather than waiting for the deadline.
FIT Show 2023 returns to the NEC in Birmingham 23-25 May 2023, bringing together installers, fabricators, specifiers and innovators from across the industry. DUCO is showcasing its latest developments in the field of natural ventilation in Hall 11, stand F44.