Did you know that …
solar shading can lower the average temperature by up to 12 %?
Choose architectural solar shading against overheating
Dual function of architectural solar shading
An architectural solar shading system not only ensures an optimum balance between retaining daylight and external view, maximum privacy and efficient protection against the sun's rays. It also gives a building an aesthetic unique touch thanks to the sleek, rectilinear design. To give you a concrete idea of what this means too: structural solar shading accounts for a reduction in the average temperature indoors by up to 12 % in the summer months. (TNO, 2017)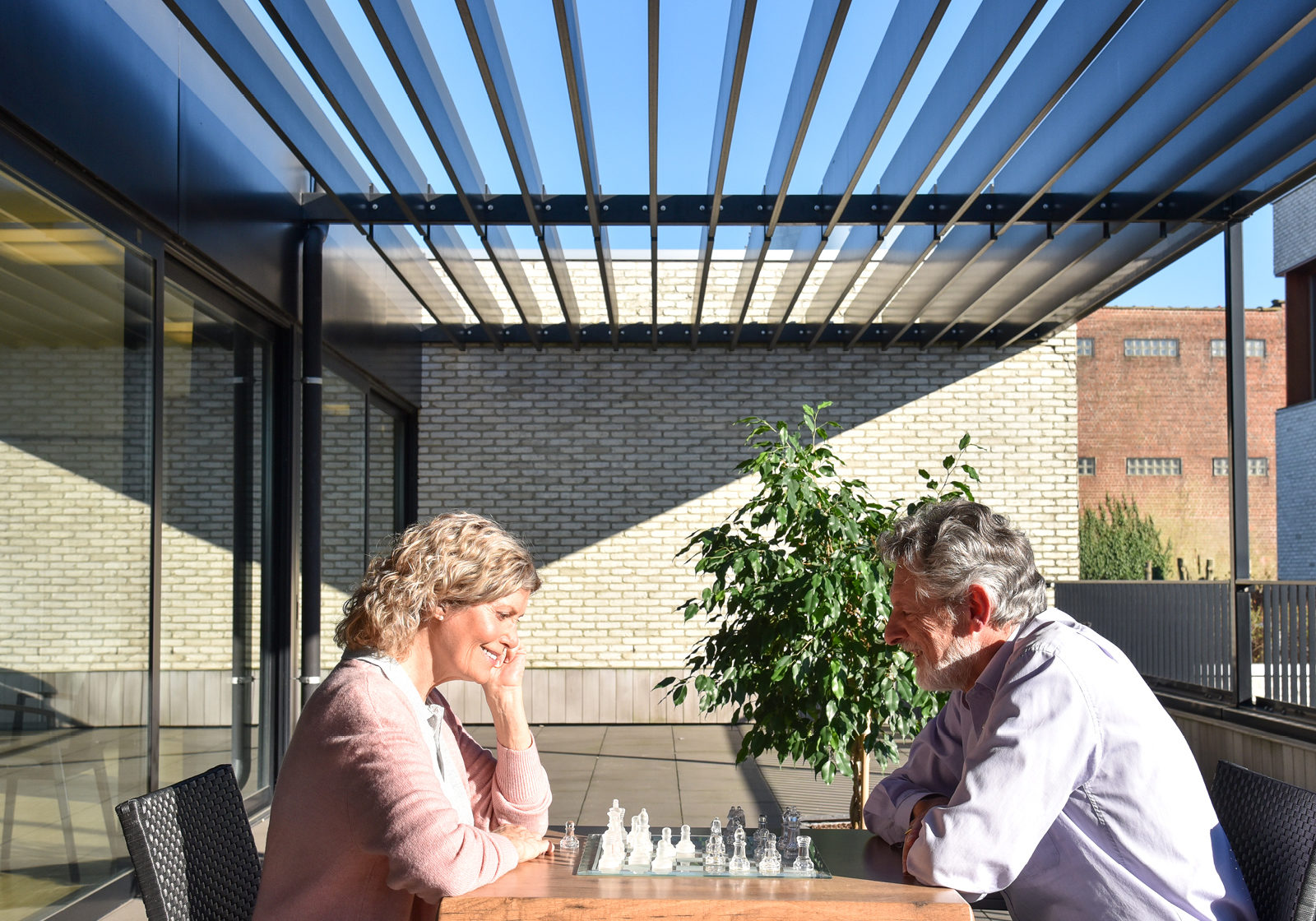 Combining architectural solar shading and purge ventilation
As the number of hot days increases noticeably, the search for ways to keep indoor temperatures under control is extensive. Purge ventilation combined with architectural solar shading provides a solution. Wall and window louvres, louvre wall systems – which may or may not be burglar-proof – guarantee a very good ventilation flow rate during the day and at night. This is referred to as purge ventilation. Add to this a sound architectural solar shading system and you have the ideal solution for cooling a home, office or school sufficiently.
Which solar shading to apply?
There is plenty of choice when it comes to architectural solar shading. For example, you can choose between fixed or adjustable louvre blades which can be fitted horizontally or vertically and featuring a discreet or striking design.
Another option is a solar shading system with a range of sliding panels which can be moved in front of the windows completely via a rail. Different frame types, louvre blades and sliding systems provide sufficient choice to design the façade entirely according to individual taste.
Canvass solar shading/awning, which may or may not be mounted on an extension bracket or may or may not be combined with ventilation, prevents the building from heating up.
Do you want to be part of the World of Oxygen?
Contact us
Bibliography
TNO. (2017). Natuurlijke koeling en zonwering.