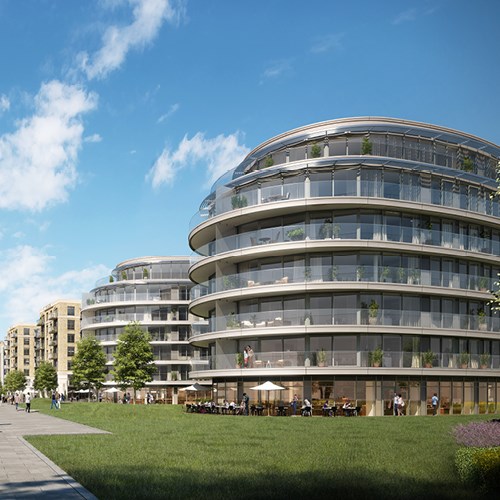 An exceptional place to live, work and visit, that's how Fulham Reach can be described. In 2019, Fulham Reach was declared Best Large Development Winner. This award-winning development is a mixed-use riverside destination, where the architectural solar shading provides a sleekly finished look.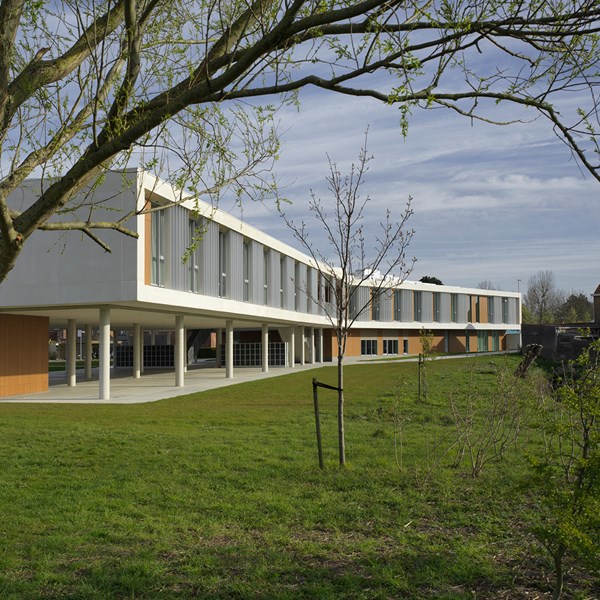 A successful indoor climate concept came about in Atheneum Pegasus thanks to the symbiosis between all the stakeholders, including Duco, who with its architectural solar shading has given the façade added cachet, as well as contributing to an optimal learning environment plus a focus on energy efficiency.
Architectural firm ADP managed to achieve the ideal indoor climate, working together with various parties including Duco Ventilation & Sun Control, which was chosen as supplier of the architectural solar shading systems.
Duco, a historic player in the metal joinery sector at the Batimat show, will be exhibiting once again. Batimat, the largest trade show in the world dedicated to the construction and architecture sector, is approaching and it is time once again for new products. During this French trade show, Duco Ventilation & Sun Control (Hall 5A, stand F068) will be introducing its three latest innovations in the fields of ventilation and architectural solar shading to the public from 4 to 8 November at the Paris Nord Villepinte exhibition complex.
Duco, a historic player at the Batimat show in the metal joinery sector, will also have a presence for the second time in the Interclima section dedicated to climate engineering. The Interclima show is an excellent opportunity for visitors to get connected at the Duco stand to benefit from a healthy, comfortable and energy-efficient indoor climate.
This green theme dovetails perfectly with Duco's vision. This manufacturer has endowed the complex with an aesthetic and expressive character by using the DucoDoor Grille and DucoWall Classic W 50Z as façade cladding.