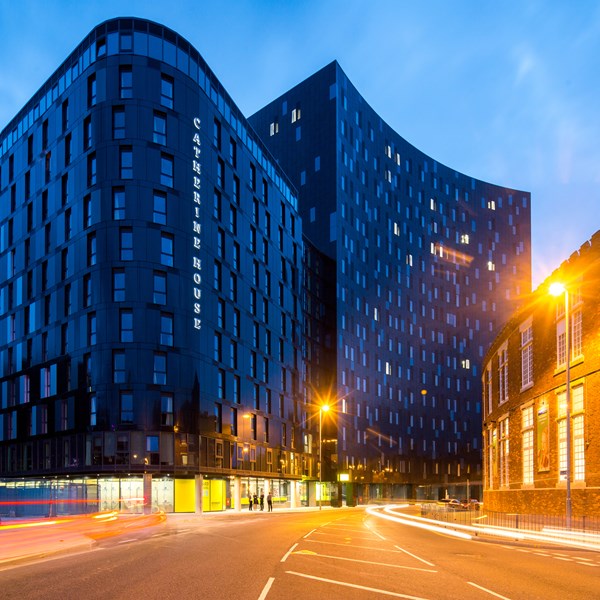 Excellent ventilation combined with excellent acoustics are an absolute must in student accommodation. To achieve this, DUCO's help was called in.
Watling Place, situated in South Kilburn in London, contains 152 apartments. The project is part of upgrading work being carried out in the London Borough of Brent. Around 1,700 new homes will be built in the district in the future. Watling Place is in the heart of vibrant South Kilburn, a borough with a unique character just a few minutes from the centre of London. DUCO Ventilation & Sun Control provides residents with a pleasant indoor climate and the ultimate in living comfort via use of architectural solar shading.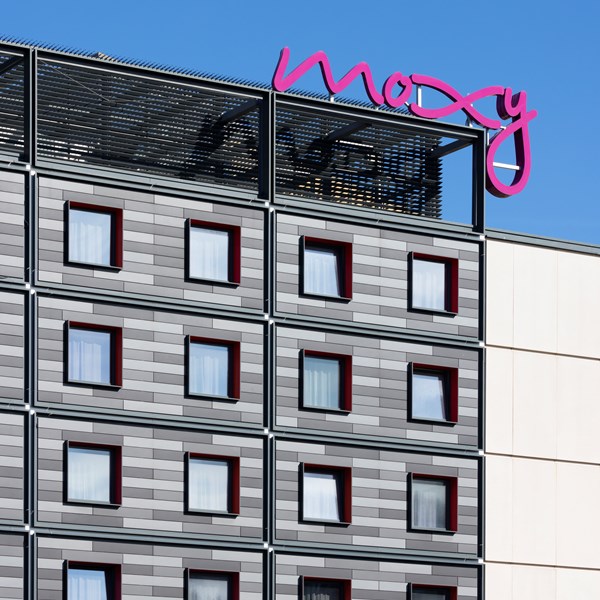 The Moxy Hotel is the first UK hotel from the Marriott Hotels' budget brand which was open to the public in October 2017. During an extensive renovation of the facade of the Moxy Hotel in Stratford, it was decided to install the DucoSun 100 C-shaped louvre blades.
Increasing urbanization also brings more noise pollution. Busy city centers, high-rise buildings next to train stations or buildings in busy entertainment districts. The examples are legion. Good ventilation and acoustics are not always a matter of course there. Fortunately, there are ways to combine both - ventilation and acoustics - in the form of high-quality acoustic ventilation solutions. DUCO lists them below.
By 2026, all commercial vehicles must be greenhouse-gas-free and traditional IC engines will be banned. With its slogan The Future is Green in mind, DUCO is anticipating by greening its fleet now rather than waiting for the deadline.
FIT Show 2023 returns to the NEC in Birmingham 23-25 May 2023, bringing together installers, fabricators, specifiers and innovators from across the industry. DUCO is showcasing its latest developments in the field of natural ventilation in Hall 11, stand F44.