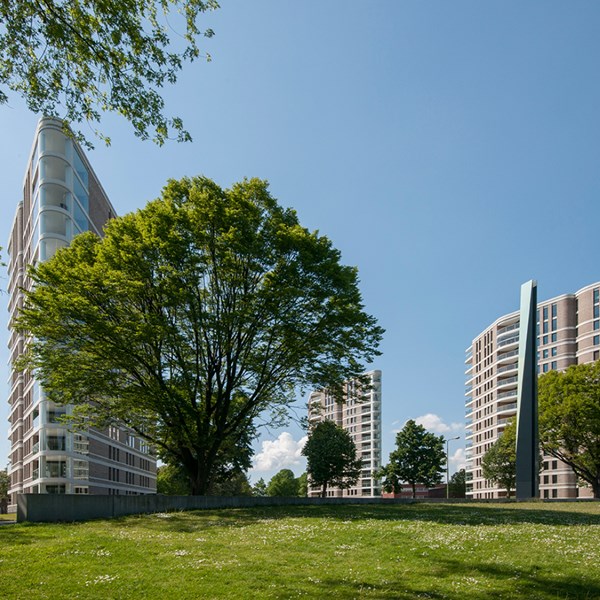 Discover below why De Amazones won the Den Bosch Architecture Award for the most talked-about project built in the period between 1995 and 2015. An accomplishment that, as a partner on this project, Duco can also be justifiably proud of!
Architectural firm ADP managed to achieve the ideal indoor climate, working together with various parties including Duco Ventilation & Sun Control, which was chosen as supplier of the architectural solar shading systems.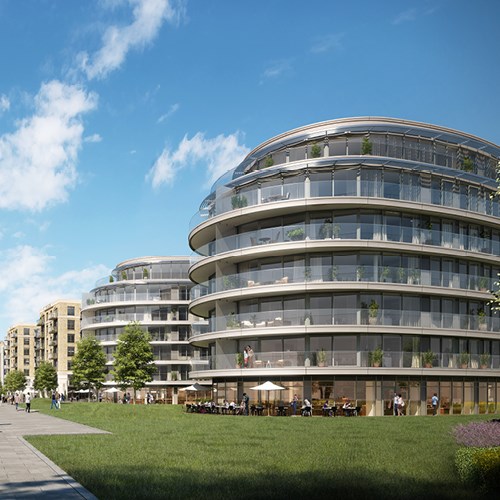 An exceptional place to live, work and visit, that's how Fulham Reach can be described. In 2019, Fulham Reach was declared Best Large Development Winner. This award-winning development is a mixed-use riverside destination, where the architectural solar shading provides a sleekly finished look.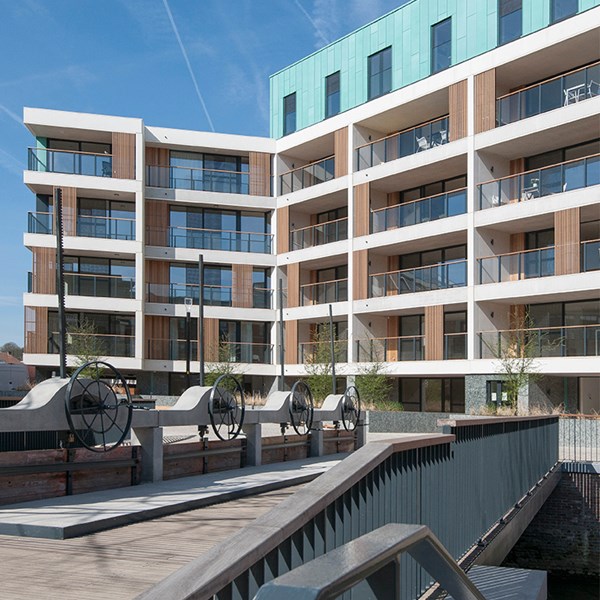 Duco was approached regarding the external solar shading in the 80 apartments. Following discussions between the contractor, architectural firm and project developer, a decision was made in favour of architectural solar shading with sliding panels. The reason for this? DucoSlide Wood sliding panels with vertical louvre blades are not only functional but also provide a sleek and aesthetic façade.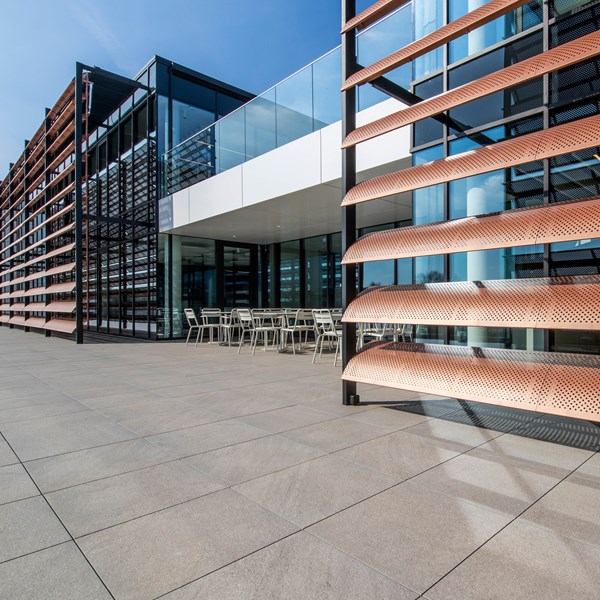 DCM's new headquarters in the region of Antwerp bears witness to an exceptional piece of architecture. The unique rear façade is fully glazed to allow maximum daylight in during the winter. But what about overheating during the hot summer months? The solution for this project was the use of smart, sunlight-controlled architectural solar shading. The architect deliberately chose horizontally positioned DucoSun Wing louvre blades.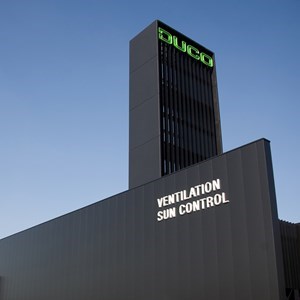 The whole world is in the grip of the coronavirus (COVID-19). To say that we all need to comply with social distancing measures would be an understatement.