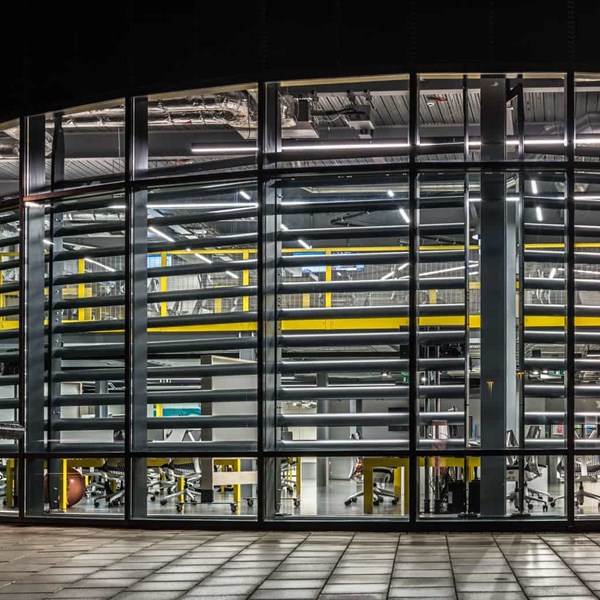 The architectural sun control DucoSun Ellips 200 mm, supplied by Contrasol, ensure the maximum amount of diffuse daylight.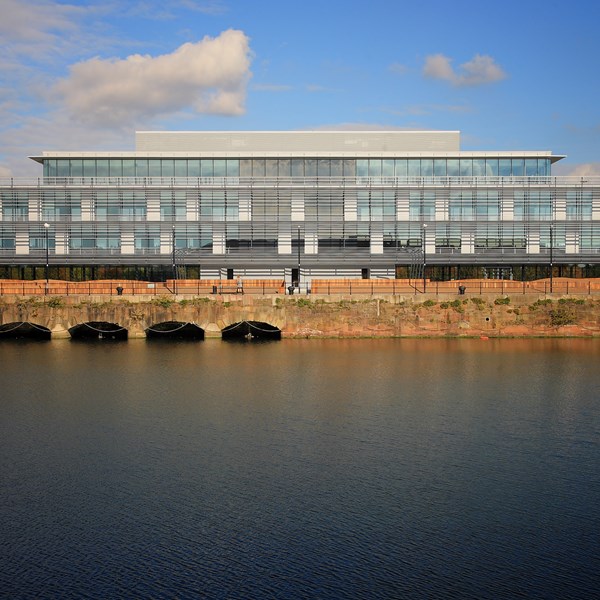 The new Tower Warf building in Liverpool is the start of the new enterprise zone of the Wirral water regeneration project. An excellent BREEAM assessment was the starting point. DucoSun Cubic solar shading not only plays a role against overheating, but also contributes to a sleek design.
Architectural firm ADP managed to achieve the ideal indoor climate, working together with various parties including Duco Ventilation & Sun Control, which was chosen as supplier of the architectural solar shading systems.
Anyone cruising down the E17 will undoubtedly be struck at once by the gigantic Van Marcke distribution centre and office block. The building acts as a veritable showcase for sustainable technologies: geothermal heating, fuel cells, green electricity and architectural solar shading.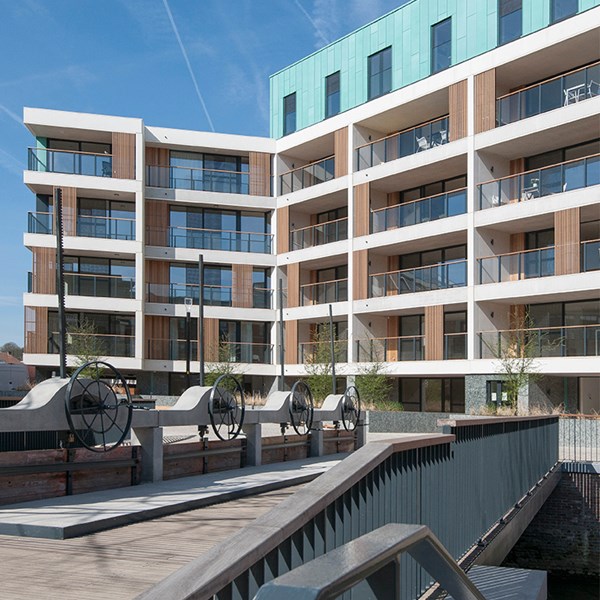 Duco was approached regarding the external solar shading in the 80 apartments. Following discussions between the contractor, architectural firm and project developer, a decision was made in favour of architectural solar shading with sliding panels. The reason for this? DucoSlide Wood sliding panels with vertical louvre blades are not only functional but also provide a sleek and aesthetic façade.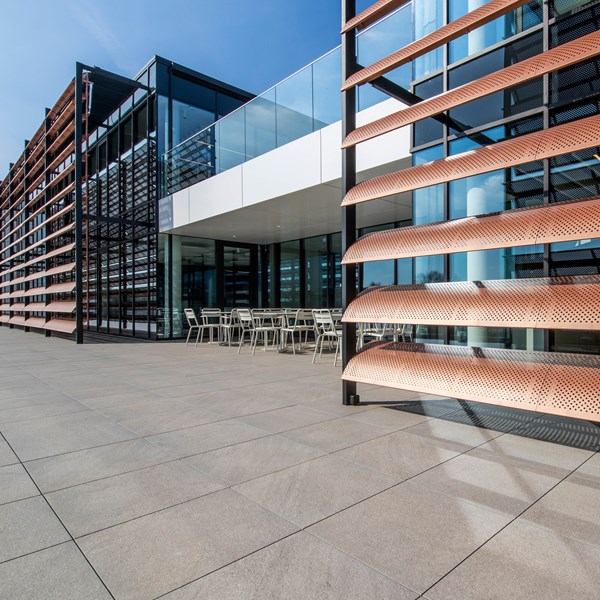 DCM's new headquarters in the region of Antwerp bears witness to an exceptional piece of architecture. The unique rear façade is fully glazed to allow maximum daylight in during the winter. But what about overheating during the hot summer months? The solution for this project was the use of smart, sunlight-controlled architectural solar shading. The architect deliberately chose horizontally positioned DucoSun Wing louvre blades.